Many homeowners are opting for artificial grass, and if you're wondering, "Where to buy artificial grass in the UK?" look no further than BargainGrass.co.uk. Below is a comprehensive guide to making the right choice for a vibrant, hassle-free lawn.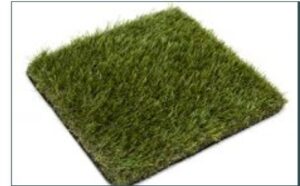 Why Choose Artificial Grass?
Understanding the benefits of artificial grass is crucial. From year-round greenery to minimal upkeep, artificial grass provides a durable and visually appealing alternative to natural lawns. Say goodbye to mowing, weeding, and watering – and hello to a consistently pristine lawn.
Why Choose BargainGrass.co.uk?
Discover why BargainGrass.co.uk stands out as a premier destination for artificial grass in the UK.
BargainGrass.co.uk offers top-tier artificial grass products, ensuring durability and a natural look. Catering to various preferences, it provides options for a luscious, dense pile or a shorter, neatly manicured appearance.
As the name suggests, BargainGrass.co.uk provides competitive prices without compromising on quality. It's affordable, reliable, and comfortable.
BargainGrass.co.uk boasts an extensive selection, catering to different needs, whether it's a luxurious lawn or a pet-friendly surface.

How to Buy Artificial Grass from BargainGrass.co.uk
visit our website, https://www.bargaingrass.co.uk/, for more information on artificial grass options.
Take your time to browse through our catalog, considering factors such as pile height, density, and color.
Are you unsure which product suits your preferences? BargainGrass.co.uk offers sample orders, allowing you to assess quality and appearance before deciding.
Once you've found the perfect artificial grass match, then you can proceed to the easy and secure online checkout process.
Enjoy the convenience of doorstep delivery. If you need assistance with installation, BargainGrass.co.uk can connect you with trusted professionals.
Say goodbye to the woes of natural grass and hello to a stunning, maintenance-free lawn with BargainGrass.co.uk.